Bio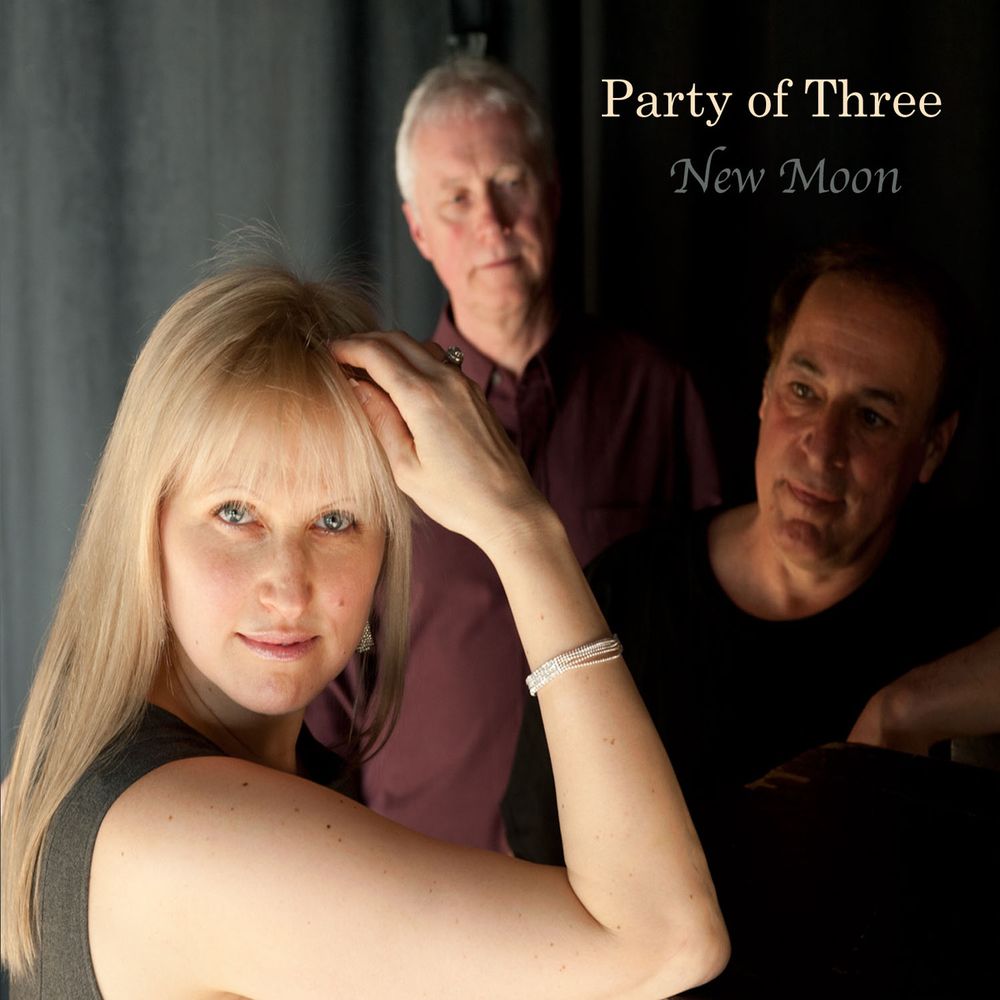 About Party of Three
ARP Recording Artists
KELLY HURLEY - LEAD SINGER, SONGWRITER
Vocals extraordinaire, Kelly Hurley has opened for Harry Connick Sr. in Los Angeles, sung with the Nelson Riddle Orchestra, had a southern rock jaunt with some former members of the Allman Brothers and even starred in her own network Christmas special. Her vocal depth and range continues to thrill audiences everywhere she plays.

  Starting from an orchestral background playing violin as a child, she has been drawn to multiple styles of music over the years.  Engineers have called her vocals haunting, edgy and with a whole lotta soul.  Her unique textural quality is truly cinematic.  Being a blond, blue eyed beauty this has really surprised many fans over the years once they have put the girl together with the music.  Having quite often been named with the likes of Annie Lennox, Gwen Stefani and Sade, Kelly has really come into her own with PO3 as a writer and lead singer.  Kelly shines and shines bright pushing the regular parameters of pop/electronica music as we know it. 
VINCE ARPEY - KEYS, VOCALS, WRITER/PRODUCER, ENGINEER
Vince has been deeply involved in music his entire life.  Starting out a drummer and playing live with like of Janis Joplin as a teen, these experiences have had a profound effect on his life and creative realm. For live recording projects, he has had the opportunity to record some of the top jazz artists in the world including Terence Blanchard, Joe Lovano, The Heath Brothers, Linda Oh, Luis Bonilla, Gerald Clayton, Aaron Parks and many more. Delving more and more into the textural world of electronica, his producing and songwriter skills just keep expanding, siting beloved influences of the likes of Hooverphonic and Massive Attack.  Besides being at home in the studio environment, Vince also loves the thrill of live performance.  PO3 has given him the opportunity to bring all these elements together in one dynamic project.    
RON PEACOCK - GUITAR, VOCALS, SONGWRITER
Ron would probably say his purist heart is steeped in the blues, but he has an voracious appetite for a wide range of styles.  His creative talents have accentuated his ability to interpret all genres and to create a dynamic style all his own. His outstanding creativity  is distinctly evident on this latest PO3 release where he delves more and more into the melodic, trippy side of guitars and vocals.  His writing style is more of the sunny side of this trio for sure, keeping us from the edge of darkness many times!!!
Here's where to place your bio. The first paragraph should have your name, where you're from, a description of your music, and what's currently going on in your career. If you have any quotes from media or industry people, include one here.
The 2nd and 3rd paragraphs should tell your story. Find an interesting way to explain your musical history without spelling out each step from childhood until now. Describe what sets you apart from everyone else, including some of your most attention-grabbing career highlights.
Conclude your bio by summarizing what's going on in your career, and what's coming up next. Include a call-to-action to contact you for more information, to check out your music, or to sign up to your mailing list.